💋 Ravie de vous présenter Iron Man, issu de ma première collaboration avec l'artiste et ami Vincent Duchène. 🎨 Cette oeuvre unique sur jerrycan est réalisée à la main aux pinceaux, et à la feuille d'or
🔥 Vous pouvez retrouver l'ensemble des créations au Salon international de l'art contemporain à Marseille @SIAC du 8 mars au 11 mars Parc Chabot. Vincent Duchene ou EL Mago vous accueillent au Stand 144.
✅ Réservez dès maintenant ces pièces uniques auprès de Vincent au 06 47 93 57 62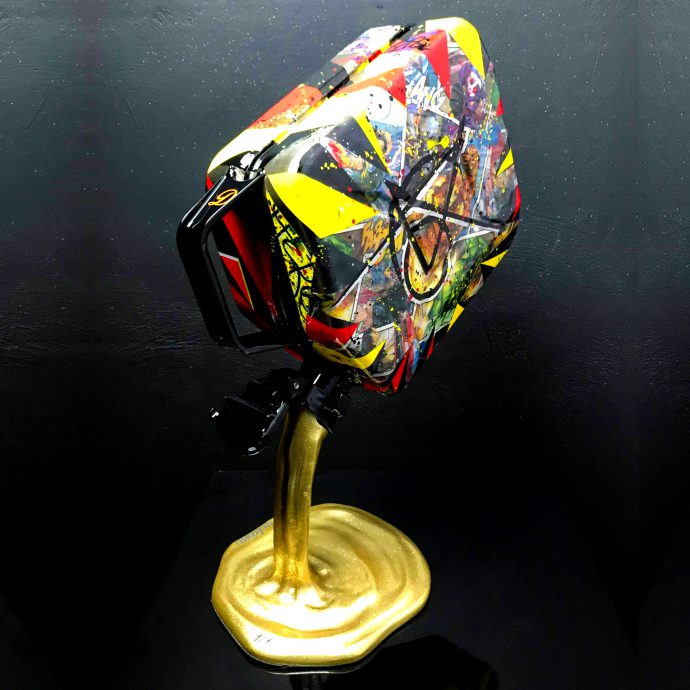 🔥 Happy to introduce you : Iron Man, from my first collaboration with artist and friend Vincent Duchène. 🎨 This unique artwork on jerrycan is made by hand with brushes, and with gold leaf, Find all tartworks at the International Exhibition of Contemporary Art in Marseille @SIAC from March 8 to March 11, Parc Chabot. Vincent Duchene or El Mago welcome you at Stand 144.
✅Book now these unique pieces from Vincent at +33 6 47 93 57 62
#artforsale #art #marseille #artexhibition #artcontemporain #contemporaryart #artwork #myart #artoftheday #frenchriviera #mypainting #masterpiece #abstractart #ironman #marvel #florencefabris #azurmedia #sculpture #lowpoly #geometric #graffiti #artcollectors #artlovers #fueltank #uniquepieces #frenchartist #tonystark #comics #superhero #avenger